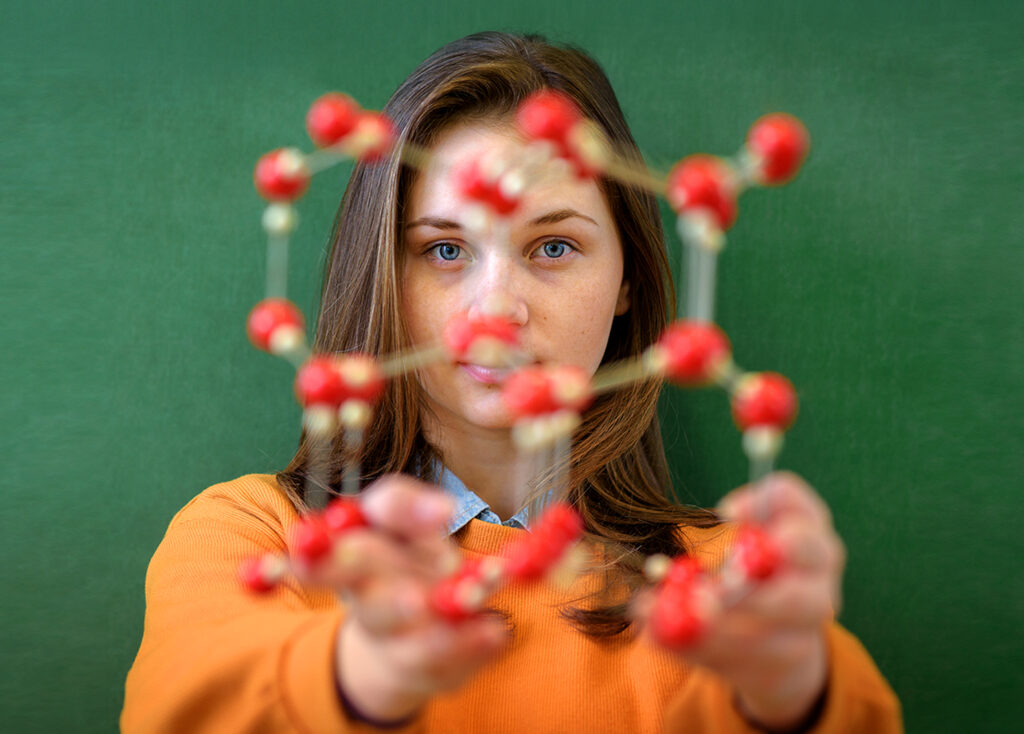 NEWS
The Institute for Research in Schools announces launch of national STEM framework
March 2021
As the Government continues to develop its strategy to make the UK a 'science superpower', the role of education in engaging underrepresented groups in STEM and providing industry and academia with the next generation of scientists will become ever more important.
At IRIS, we strongly believe that embedding a culture of research and innovation in schools is key to securing the UK's leadership in science, technology, engineering, and mathematics. We want every secondary student to experience research while in school and, therefore, we see it as our mission to create a framework to help schools achieve this. That is why in September 2021 the Institute for Research in Schools (IRIS), together with our partners will be launching the national STEM Research and Innovation in Schools Framework (R&I Framework).
As former teachers, school leaders and headteachers, we understand how challenging running a school can be, from the day-to-day operational tasks to long term strategy and keeping up with wider developments from across the education community. Providing meaningful, long-term STEM opportunities for students, particularly the most disadvantaged, has the potential to transform lives and should be at the heart of school strategy, alongside progress and attainment. The R&I Framework will support school leaders and teachers to improve the quality of education, enhance the curriculum and provide students with life-changing opportunities.
The R&I Framework brings together best practice from the education, research and charity communities to enable school leaders to develop an effective whole school strategy to support science, technology, engineering and maths within their school. The five key aspects to the framework are:
Research in the curriculum – embedding authentic research opportunities across the curriculum, which supports the development of key skills and character traits while providing opportunities for students not only to apply their learning but also to expand that learning beyond the curriculum.
Research & innovation opportunities – developing a whole school culture of research in STEM by delivering an innovative programme of research and engagement opportunities for students.
Careers in research & innovation – providing effective and embedded careers guidance for all students to allow them to understand the range of opportunities available to them in STEM regardless of ability. This includes raising awareness of the many routes into a STEM career, including T-Levels, apprenticeships and other vocational qualifications.
Collaboration & community – working with the STEM industry and wider education community to offer young people a range of opportunities and experiences that cannot be provided by schools alone. This includes empowering students to use research to address issues within a local context.
Capturing talent & removing barriers – widening participation and capturing talent through proactively challenging established stereotypes and misconceptions in STEM, building science capital for the most disadvantaged and creating a culture of openness and inclusivity in relation to STEM provision.
The R&I Framework has been written to complement existing school curricula and programmes rather than requiring teachers and school leaders to reinvent the wheel. We have ensured that the framework takes into account current educational policy and school performance indicators including Ofsted, statutory careers guidance and 14-to-18 qualification requirements.
To complement the R&I Framework, IRIS will launch the STEM Research and Innovation in Schools Quality Mark in 2022. This quality mark will be awarded at three levels (bronze, silver and gold), designed to recognise and celebrate schools across the UK that are providing an exceptional STEM education.
The benefits to students of carrying out authentic research are well documented and far-reaching, from developing skills sought after by employers, growing science capital and helping to address the UK STEM skills gap to increasing confidence and enhancing classroom learning. The Institute for Research in Schools and our partners strongly believe that research in schools has the potential to transform lives – and the educational landscape.
IRIS supports schools in incorporating STEM research and innovation into their students' experience, in order to capture and encourage young talent. We nurture the STEM research pipeline by promoting careers in research to all students, regardless of background.
To find out more about the STEM Research and Innovation in Schools Framework and Quality Mark, or to get involved, please email info@researchinschools.org.