Look to the sky.
Students join the global challenge to make aviation more sustainable by investigating the engineering and economic challenges of hydrogen-electric aircraft.
Future Flight follows IRIS' 4 phased project structure:
Prepare & launch: Teachers prepare and launch the project using our helpful guidance documents.
Background research & skills development: With access to our support materials, students develop the knowledge and skills required to successfully complete research.
Student Research: Young scientists systematically investigate, explore, discover, analyse and establish their conclusions.
Artefact development and conference: Students produce an article, academic poster presentation or academic paper, based on their research process and/or findings with the aim of exhibiting at IRIS' conference.
Subjects
DESIGN TECHNOLOGY/ PHYSICS
Subjects
DESIGN TECHNOLOGY/ PHYSICS
Project partner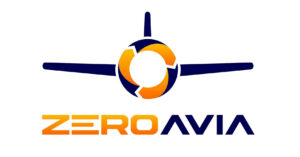 Despite climate change and the soaring costs of living, air travel is as prolific as ever. With no real ambition to curb our holidays abroad, business flights or family visits, we look to the aviation industry to develop cleaner ways to fly.  
IRIS has partnered with ZeroAvia to upskill our future aerospace engineers and empower the next generation to understand the science behind flight and consider more sustainable fuel solutions. 
In Future Flight, students explore the concepts and technologies that propel aviation, from aerodynamics to hydrogen-electric propulsion. They learn how to use the open-sourced software OpenVSP, used by engineers to design, create, analyse and improve aircraft designs.
Using a Boeing 737 as a template, students will investigate the most efficient and economical ways to fly a commercial route using sustainable fuels. With the knowledge and skills gained throughout the project, young researchers will find the right balance between cost per passenger and range of travel to achieve economical and sustainable flight. 
Students will contribute to the ambitious mission to achieve zero-emission air travel and revolutionise the aviation industry.