NEWS
Northern Ireland secondary students work with leading scientists on salty research
October 2021
From sustainable fashion to space exploration, ionic liquids have been heralded as the UK innovation most likely to shape the 21st century. Their interesting properties and wide-ranging applications could revolutionise industrial processes, capturing hazardous contaminants from gases, capture and storage of CO2, or dissolution and processing of waste biomass.
IRIS has teamed up with Queen's University Ionic Liquids Laboratories (QUILL)  – the oldest and most established centre dedicated to studying ionic liquids – to immerse 50 secondary students from schools across Northern Ireland into the study of the liquid salt as part of the pilot project Ionic Liquids: Towards Greener Fragrances. A spin-off of IRIS Ionic Liquids, the charity hopes to launch the project to all UK schools in the 2022-2023 academic year.
As part of the project launch – held by the project's partners: IRIS, Queens University Belfast, Quill and the Royal Society of Chemistry in October – students took part in their first university lecture on the subject and received a tour of the the science labs, guided by QUILL researchers.
The teens will work with leading scientists from QUB to learn how to synthesise ionic liquids and use them for clean and 'green' synthesis of esters, that have real-world uses as fragrances in cosmetics and household products.
IRIS hopes the project inspires at least a few of the students to set-off on a career in chemistry.
Dr Jo Foster, Director of the Institute for Research in Schools, said: "Opportunities to work with leading scientists on authentic research projects, enrich students' learning and evoke their passion for scientific research, so we expect this experience to really make a difference to the students taking part. For the rest of us, it means inspiring and preparing the next generation of scientists that will have the chance, thanks to IRIS, to help tackle the global problems we face today."
The process has been mind-blowing. The graduate level equipment has been an incredible challenge and I am grateful for the opportunity to see a different side of STEM.
Professor Gosia Swadzba-Kwasny, Director of the QUILL Research Centre at Queen's University Belfast, who gave the lecture on ionic liquids to the students on the day, said:
"I am delighted that we have found a way to translate our current ionic liquids research into projects that are accessible for students, I think that engagement with real-life science is an excellent way to show young people the value and appeal of STEM subjects."
"It is really fantastic that we were able to propose projects that are closely related to our current research and are available to inspire young people from all backgrounds, hopefully showing them how interesting and exciting chemistry can be, when applied to real-life problems. And, that they can really be a part of it!"
Feedback from the students…
"Absolutely class, can't wait to come back."
"It was really interesting to see all the labs and hear about all the research that is being carried out."
"The launch event was very informative and made me excited to start the project."
"Really informative and very well organised. Well explained purpose of the whole project and got you excited to participate and learn."
"Overall it was very informative and further developed my knowledge on ionic liquids as well as getting a tour of the chemistry department and being able to talk to PhD students."
'It was brilliant. I loved the experience, and it gave me an amazing insight into not only the research programme, but also life as a student at Queen's."
"It really inspired me and helped me think about more career options."
"Great opportunity to see new technology I've never seen before."
"Three words used to describe the day: engaging, fascinating, inspirational."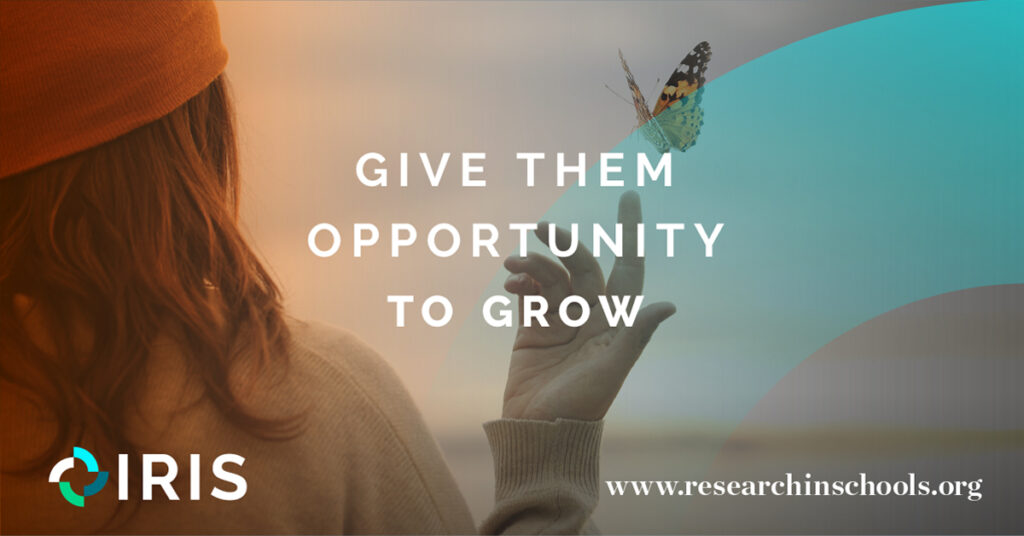 JOIN
Open the world of science to your students. Our projects are ideal for after school clubs – student-led and cover a wide-range of subjects.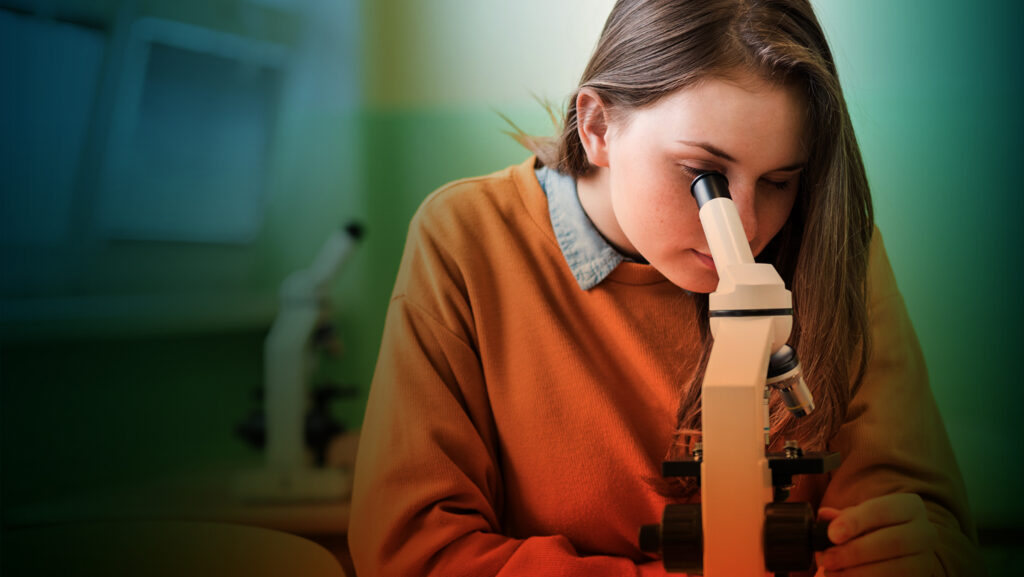 WHY IRIS?
Find out more about our charity, how student-led research can enhance the school curriculum, and truly open young people's minds to the joy of STEM.