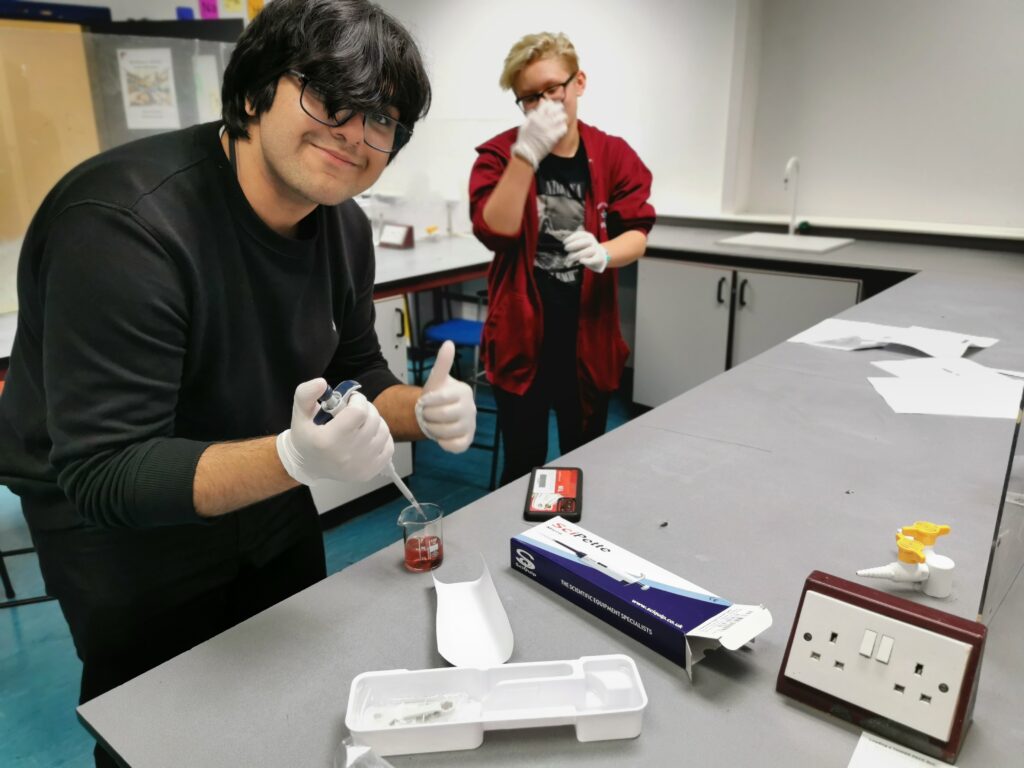 NEWS
Students showcase their DNA designs to leading scientists at the University of Leeds
January 2022
Teenage scientists presented their designs, made out of DNA, to leading academics at the Bragg Centre for Materials Research at the University of Leeds today. Sixth form students from Liverpool Life Sciences UTC, St John Fisher Catholic Voluntary Academy in Dewsbury, Sir Robert Woodard Academy in Sussex and Tapton School in Sheffield have been investigating the possibilities of DNA as a design material as part of the Institute for Research in Schools (IRIS) DNA Origami project. The research project has been a chance for students to step away from their textbooks to learn to more about DNA nanotechnology, an emerging field of science.
In addition to showcasing their designs, students met researchers that regularly use DNA origami within their work, opening their eyes to new careers.
Dr Andrew Lee, materials scientist who manages the Bragg Centre and the lead partner on the DNA Origami project says:
"These students are quite possibly the youngest people to construct artificial structures using DNA, which is incredibly exciting. I'm looking forward to introducing them to leading researchers who will be equally impressed with the work they've done."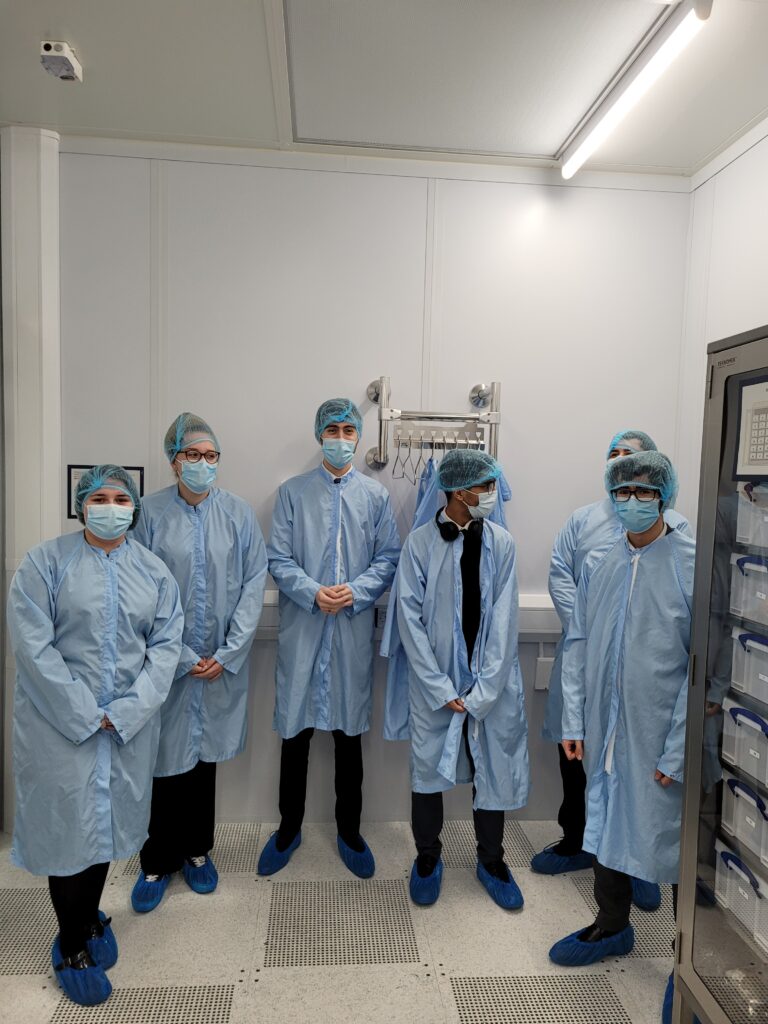 Liverpool students tour the Bragg Centre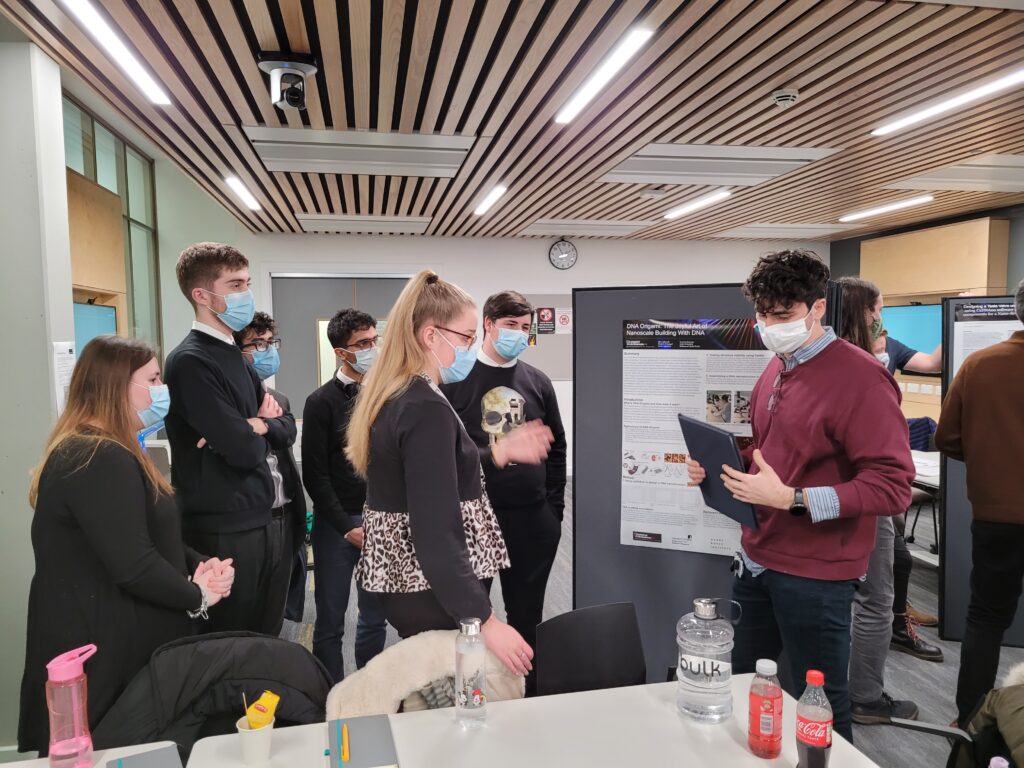 Liverpool students present at Bragg Centre for Materials Science
"We hope students enjoy the day – they have definitely earned the opportunity – and that the experience encourages them further in their research both in school and beyond. Even more, we really want these students to see that a career path in science is possible and open to them.," says Dr Jo Foster, IRIS director.
Research experience has become a great way for students like Hamdaan from St John Fisher, who is currently applying to universities, to showcase their skills and comprehension of complex subject material within their applications.
"I've loved the experience of working on this project, it has broadened my horizons on how multidisciplinary STEM is and how beautiful the intricacy of DNA is whilst being at a nanomolecular level. It has even taught me scientific, computational and team-based skills. It's an amazing experience," says Hamdaan.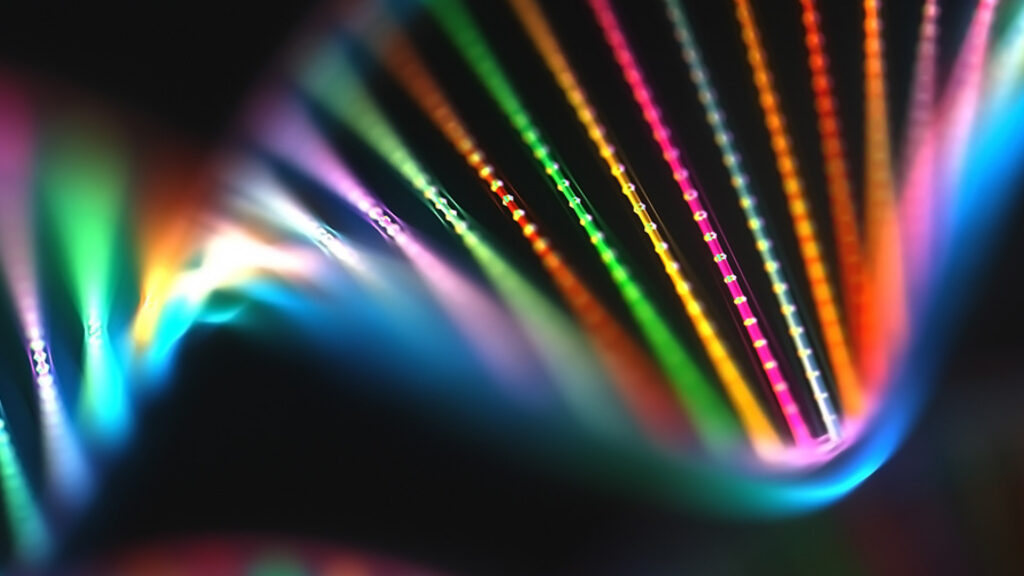 DNA ORIGAMI
Let your students discover the possibilities of DNA as a building material.

JOIN IRIS
Spark your students' passion for STEM with our projects and support (all free of charge).