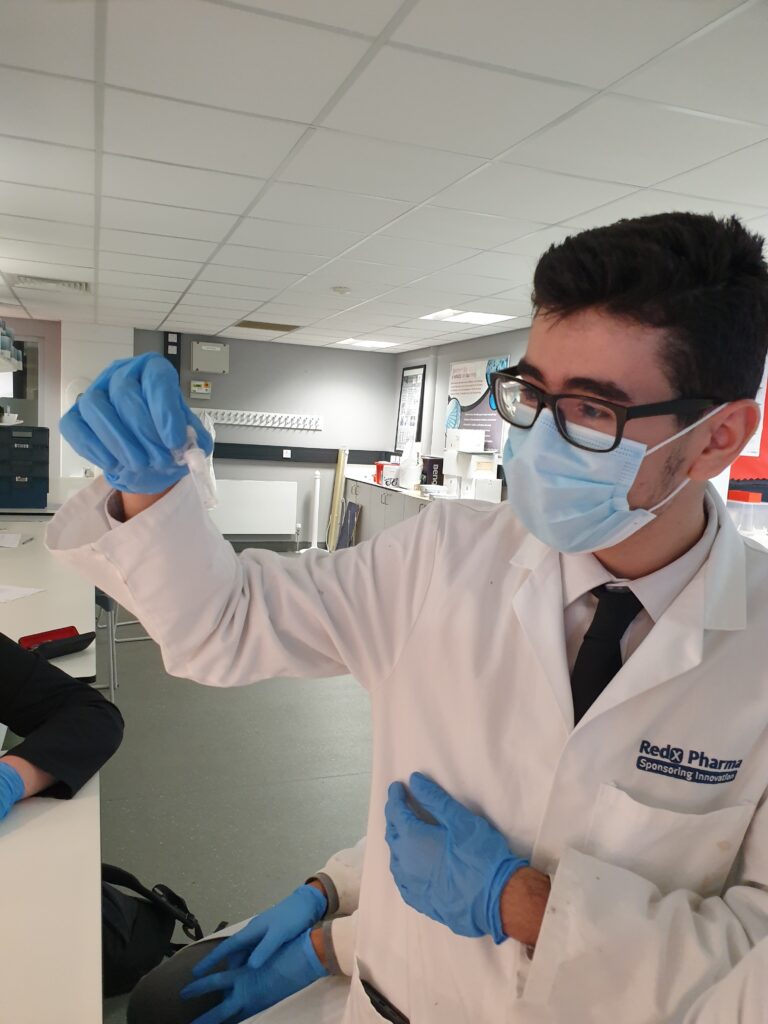 News
Stuff clay, let's play with DNA
UK schools take computer design to a molecular level
July 2021
Secondary students from UK schools could quite possibly be the youngest people to construct artificial structures using DNA. Pupils from Liverpool Life Sciences UTC, St John Fisher in Dewsbury, Sir Robert Woodard and Tapton School in Sheffield took a step away from their textbooks and internal assessments to learn to more about an emerging field of science called DNA nanotechnology. During the project, they have learnt how to manipulate DNA to enable them to design 2 and 3 D objects out of the self-building material. This unconventional skill is worth learning, according to the Institute of Research in Schools (IRIS), the Bragg Centre for Materials Research at the University of Leeds and Henry Royce Institute. The organisations developed DNA Origami to introduce young people to the emerging field of nanotechnology, which is at the forefront of research within materials science, and inspire the next generation of research scientists.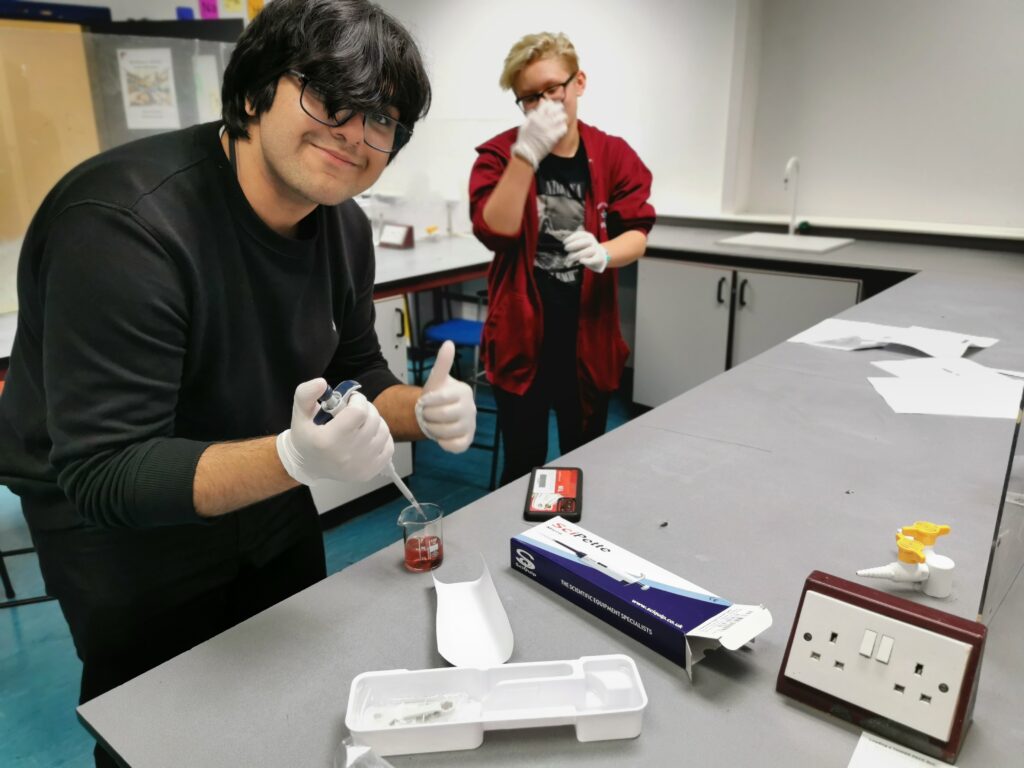 DNA nanotechnology has the potential to revolutionise our lives, particularly in areas like medicine where researchers are already using the technique of DNA origami. Sights are set on creating nano size robots which target cancer cells with instructions to self-destruct, alternatives to viral vaccines and even used for diagnosing illness and disease.
Based on the concept of the Japanese art of origami, students learn students learn to fold DNA with the help of computer aided design to create new and unusual shapes. In some cases, students will take it a step further and design with a specific application in mind. After gaining the necessary skills, students are encouraged to be inventive with their designs. Students also have the opportunity to synthesize a pre-designed structure (see images) and learn how scientists use microscopy to evaluate the success of the nanomaterial. Throughout the process, students are supported Dr Andrew Lee, research fellow at the Bragg Centre.
The process has been mind-blowing. The graduate level equipment has been an incredible challenge and I am grateful for the opportunity to see a different side of STEM.
"We are pleased to introduce DNA Origami to UK schools as it's such a fun and a creative way to intrigue students about DNA and the possibilities that lie in its self-building structure and introduce them to the exciting field of nanotechnology," says Jo Foster, Director for the Institute for Research in Schools.
Students have enjoyed the opportunity to work beyond the curriculum and delve deeper into their topics.
"The process has been mind-blowing. The graduate level equipment has been an incredible challenge and I am grateful for the opportunity to see a different side of STEM," says Hannah, year 12 student from St John Fisher.
"I've loved the experience of working on this project, it has broadened my horizons on how multidisciplinary STEM is and how beautiful the intricacy of DNA is whilst being at a nanomolecular level. It has even taught me scientific, computational and team-based skills. It's an amazing experience," says Hamdaan from John Fisher.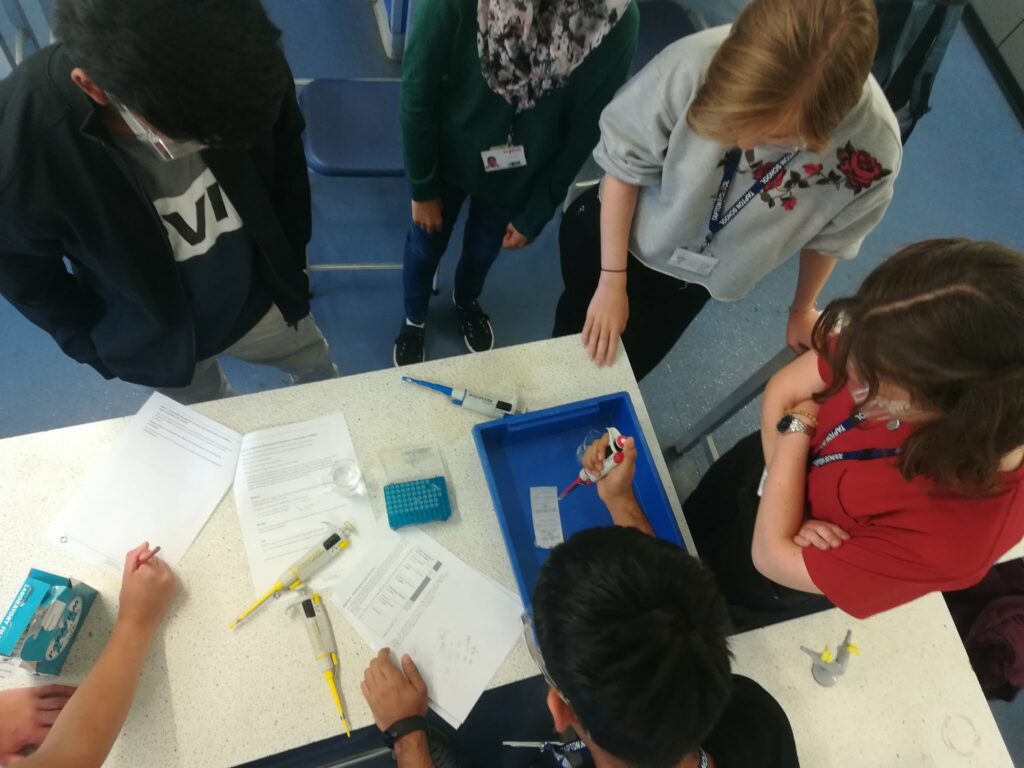 "It has been a really enjoyable experience that has enabled me to develop a wide range of new skills and knowledge. Using the CAD software was really good and actually getting to construct things out of DNA in the lab was great fun," says Mahmood, year 12 student at Liverpool Life Sciences UTC.
"I never knew science could work so closely with computer science, especially with biology, it's just not something I expected," says Lizzie, a year 12 student from Tapton School in Sheffield.
"The need to be imaginative and creative are often overlooked when considering science. Yet, it is precisely these characteristics that enable the greatest leaps of inspiration.," says Dr Andrew Lee, Centre Manager, Bragg Centre for Materials Research, University of Leeds.
DNA Origami
As part of DNA Origami, students investigate DNA as a building material and discover its molecular structure lends itself to much more than just biological code.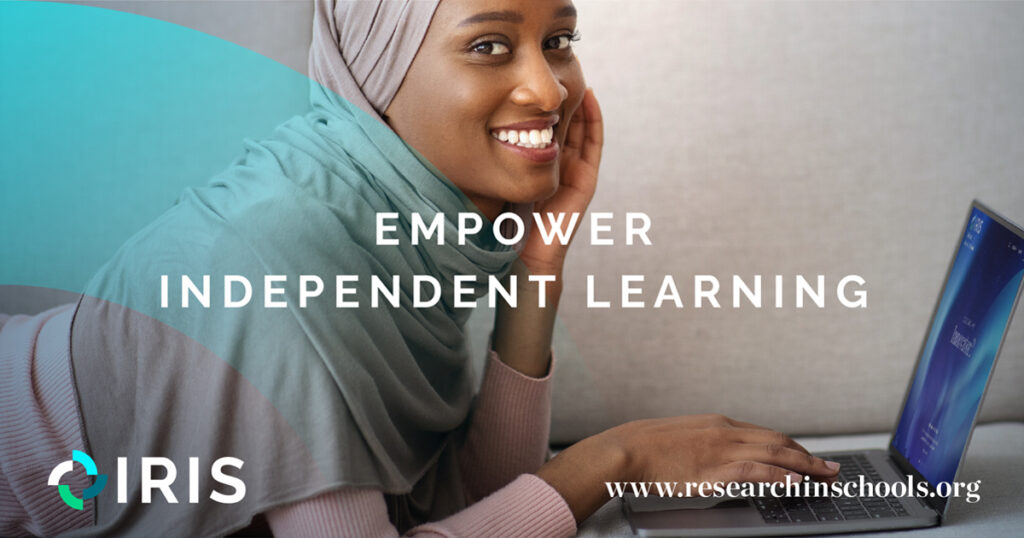 JOIN
Introduce your secondary and sixth form students to research with the support of the IRIS team, projects and materials. All free of charge.