Introduction
GENOME DECODERS
Introduction
GENOME DECODERS
Watch the video
Project partners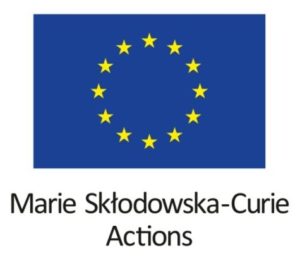 After training, students are given a section of the genome to review and annotate. The next step is investigating the different genes and finding more about their function. By comparing the genome sequence with other whipworm species such as the mouse whipworm, students are identifying new or different genes that could play an important role in the biology of the whipworm.
This has allowed us to get insight into how scientists work in the real world to combat major disease outbreaks. Manual curation has enabled us to embed our prior biological knowledge into real life problem solving.
Through Genome Decoders, students from over 50 UK schools have already contributed more than 20,000 annotations of the genome of the human whipworm, Trichuris trichiura. The parasitic worm causes a Neglected Tropical Disease linked to malnutrition and cognitive developmental problems.
This ground-breaking project allows students to take part in a research effort to improve the health of their peers in distance countries. Through their contribution, scientists are more than halfway towards completing the annotation of the protein-coding gene set. Students aim to complete the necessary annotations by the end of 2021. Read about students' progress so far.
If we're successful in this, we've not only contributed to research into human whipworm treatment and improvement into the lives of children around the world, but we've demonstrated a new way of doing this type of science which is genome decoding.
The starting point for any modern biology challenge  is to understand the genome, the instruction manual for the organism. Not only must the genome be sequenced, it also needs to be annotated. This is the process of identifying the regions of the genome that code for proteins, which do the work in cells. Computers programs can do this, but trained human eyes very often do a better job.
Lampton School has been the greatest contributor so far with 44 students completing more than 3,500 annotations. Students were rewarded for their efforts with an invitation to the Wellcome Genome Campus in Cambridgeshire, where they showcased their work.
For Razika Berboucha, technician at Lampton, Genome Decoders was her first IRIS experience. She strongly believes that projects like these have a significant impact on teachers – it is how she learned to annotate a genome – as well as students.
"IRIS' work is very important as it gives students the opportunity to access real life research. We have a national shortage of scientists and engineers and with IRIS projects I can see students getting more attracted to scientific degrees and research at university level," says Razika. "It also gives them an opportunity to boost their CVs."
By empowering students to become scientists, they gained confidence in their ability to change the world around them.